CONTACT CENTER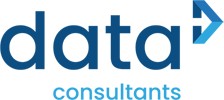 The DATA Contact center was founded in 2007 and is a 52-member center staffed by trained executives who meet the communication needs of organizations, agencies and companies.
It is about an open communication channel between the organisations and the public, with uninterrupted operation (14/7/365) with the ability to implement 100.000 calls every day.
We provide high quality services, such as telephone customer service, telegraphy, wider electronic communication, back office services, consulting support services, etc. We offer complete and personalized business solutions, know-how in modern and traditional forms of communication. We create value for our customers.
The DATA Contact Center high-quality services are the most effective way for the two-way communication between companies, bodies/ institutions and organizations and the public and clients.
Services
Inbound Services
Telephone Support-Customer Service
The uninterrupted telephone support by our specialized staff ensures the optimal method of communication and feedback with clients, tailored to their needs and your profile. Our well-trained and multilingual staff manageyour calls, with live-answering without having to wait in the queue, throughout the day (24/7/365), and represent you professionally.
Open Help and Support Lines
Nowadays, citizens' need for communication and support is imperative and growing all the time. Experienced and specialized agents respond continuously to the calls of the public and provide information, support, guidance and referral to the appropriate experts. Open helplines are an important communication tool for any organization, especially for the bodies of Municipalities, Regions and NGOs.
Telegram
We offer time and resource savings by undertaking your telegraphy. Receiving and recording calls, providing useful information, scheduling or modifying appointments, recording important messages, and forwarding calls are some of the services we provide through extended opening hours and daily reporting.
Management - Order Monitoring - Bookings / Failures
The experienced Contact Center executives undertake the management and process the orders and reservations on behalf of each company, thus contributing to sales' increase. Also, the recording and monitoring of failures or events using online software is an important tool for the responsible Services and is the know-how of our company. Our documented experience is an evidence of this.
Management of complaints
Complaints provide unique and useful information to organizations regarding quality improvement and risk management. Our Contact Center users have the professionalism and experience to record and manage complaints and grievances from callers, in a manner that alleviates concerns. The information gets recorded in detail in a database, is managed responsibly and confidentially and sent to you in the form of a report.
Outbound Services
Informative Campaigns (invitation, actions, message etc.)
The Contact Center has the ability to make more than 100,000 calls per day and undertakes the implementation of a telephone campaign for any organization that wishes to communicate with the public, to announce an action, to send an invitation, to communicate a message, to advertise a new product / service. The specialized agents use marketing strategies and communicate with a targeted audience, respectfully adhering to the communication scenario and the Principles of the General Privacy Protection Policy.
Client satisfaction Surveys
Customer satisfaction is a primary goal for every organization as it aims the increase of loyal customers. Thus, the feedback that customers can give to a business is invaluable information and can be used to make decisions. Our expert researchers have special knowledge and professionalism, in order to approach every existing or potential client, in order to extract and record valid and clear answers. The surveys are implemented in the form of professional questionnaires and special emphasis is given to the selection of the questions and the sample, in order to achieve the maximum survey results' validity.
Political Campaigns
When it comes to the election campaign, communication with the electorate is the most powerful weapon. Direct contact and familiarization with a candidate's name is a big step towards electoral success and its establishment. The Contact Center possesses extensive experience in implementing political campaigns and provides comprehensive pre-election communication planning services. It is worth noting that 80% of the DATARC clients secured a positive election result!
Balance Updating & Debt Reminder
Information on the collection of overdue debts is a difficult and sensitive task requiring a correct approach. At the Contact Center we have the know-how around the discreet contact with the debtors, avoiding touching sensitive personal or social data.
Extra Services
Data Entry, Base updating & enrichment
Back office operations require time and money from a business and outsourcing has been proven to help you achieve savings. Our company provides a wide range of services in a fast and reliable manner (processing applications, data entry, updating databases with contacts from the telephone directory, etc.).
Sending SMS
We undertake SMS campaigns for each organization that wants to communicate directly with its audience. Sending SMS offers instant and fast communication, with the ability to be sent to multiple recipients simultaneously. SMS is an economic and efficient way of communication both in terms of time and cost. It is possible make your name appear as the sender of the message and to schedule the day and time of sending.
Basic e-Mailbox Management
We undertake the management and processing of the email of each organization, as well as the mass sending of newsletters, so that communication can remain alive. The services include sending standard answers to general content questions, managing, handling and archiving incoming and outgoing documents, sending a newsletter with useful links that refer to the website or social media.
Social Media Monitoring and Management
The systematic basic management of social networks through the Contact Center's expert agents aims at the saving of human resources on one hand and at the modernization of the services of each organization on the other hand. The uninterrupted management of social media includes indicatively standard answers to questions posed publicly on social networks, personal answers to questions posed in a private message, public posts and announcements.
Live Chat
ClickToTalk and Live Chat applications are available for every organization looking for alternative communication channels. By a single click on your site the client can get connected to our call center and talk to an authorized agent or use the chat text box. Agents respond on your behalf ensuring a modern form of communication with the public.
Special Services
Manual Configuration
The Operation Manual is a basic tool for every organization, it forms an integral part of its organisational structure and forms its central operating lever. It captures the coded management procedures for each department and service, the responsibilities of departments, operational regulations, flowcharts, etc. We possess extensive experience and know-how in manual configuration, enriched with proposed reorganization models.
Consultation Services
We provide a wide range of consultation services, offering targeted and integrated solutions. Our trained staff is expert in the reconstruction, redefinition and smart organising of a Call Centre. We provide you with our experience and the know-how that we have acquired, to help you work more efficiently.
Our services include a complete business analysis of Contact Center services, counselling services' provision and methodical implementation methods in order to develop an in-house service department, advice and training of your staff to allow for the most appropriate way of communicating with the public in order to increase their efficiency index at work, highlighting the appropriate technological equipment you need, constant support from expert supervisors to the full autonomous operation of your Call Center.
Hospitals and Medical Centres
Management of Medical Appointments
We have many years of experience and extensive know-how in the provision of telephone services to Hospitals and Medical Centers. Since 2008, we provide specialised services regarding the management of medical appointments and the communication with citizens / patients. These include:
Appointment bookings
Appointment confirmation/reminders
Appointment cancellations
Information provision
Our main concern is the reliable, valid and quality service provision to citizens who wish to schedule their medical appointments. Our Contact Centre is staffed with experienced people with highly-developed telephone communication skills, experience in the fast and effective communication with citizens, experience and knowledge of medical content matters, experience in matters concerning the operation and organization of outpatient clinics.
We provide citizens / patients with direct telephone service, human and personal communication, assurance that they will receive valid information and guidance. We provide Health Units with statistical data for the organization and operation of their clinics, optimal use of their potential through the rational management and confirmation of appointments, citizen service of guaranteed quality
The Call Centre's extended opening hours (Monday to Friday 08:00 to 20:00), the operation manual for all clinics and examinations, the experienced and specialized staff, the possibility of immediate extension to meet increasing needs, the immediate response to emergencies, makes the Contact Center a valuable partner for the operation of Outpatient Clinics of the Hospitals. Our concern is to maintain the quality of our services to a high level and to ensure the satisfaction of both its users (citizens) and that of the hospital staff.
Appointment Scheduling Service at the Hospital Outpatient Clinics via the 5-digit dialing code 14741

DATA Consultants is able to provide telephone appointment management services by including Hospitals in the 14741 Telephone Appointment Line, ensuring:
upgrading of the services provided
direct citizen service
low costs for citizens
no costs for hospitals
transparency and validity in citizen transactions
statistical monitoring of the provided services
added value to the outsourcing solution for the Hospitals that trust us
14741 is a five-digit short dial code with an increased charge, which is used exclusively for the provision of appointment management services to hospitals and not for any other services of other organizations or bodies.
This short code has been assigned by the National Telecommunications and Post Commission to our company for the provision of tele-information services (certificate of General License from the Hellenic Telecommunications and Post Commission based on which our company is able to provide this type of services).
100.000.000
communications in 14 years
4.000
counselling sessions for empowerment/support
>100.000
Daily call capacity
24x7
uninterrupted operation
We've been trusted by
Hospitals
We have been trusted by large hospitals in Greece, which cover the entire range of Tertiary Hospital care and the know-how we have allows us to maintain stable relationships with our clients. In numbers today:
230,000 Booked Appointments annually
360,000 Served Calls annually
160.000 Outgoing Calls annually for Appointment Confirmations/Cancellations
Average call management duration=1:33 min
Percentage of answered calls > 95%
Average call waiting time = 10 sec

General University Hospital of Patras

'Saint Andrew' General Hospital of Patras

'Papageorgioy' General Hospital of Thessaloniki

General Hospital 'Asklipieio Voulas'

General Hospital of Serres
1535 Health Line Hellenic Telecommunications Organisation SA, Health Line-1535 and Health Line for the Municipality of Athens-1515
Other bodies and Services

Consumer service line - MUNICIPAL WATER SUPPLY AND SEWAGE COMPANY OF PATRAS
Creation and configuration of a Manual for the MUNICIPAL WATER SUPPLY AND SEWAGE COMPANY OF PATRAS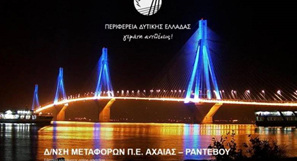 Provision of registration services and optimization of citizen service procedures for the Directorate of Transport and Communications of the Regional Unit of Achaia / REGION OF WESTERN GREECE
Provision of call center services for the Directorate of Transport and Communications of the Regional Unit of Achaia of the Region of Western Greece / REGION OF WESTERN GREECE

Telephone help-line, for counseling and psychological support to the citizens in the Region of Western Greece within the "We live in Western Greece" action framework/ / REGION OF WESTERN GREECE

'Citizen Service Center' Municipality of Western Achaia

Information Centre for the MUNICIPAL WATER SUPPLY COMPANY OF DYMI

'Citizen Information Call Centre' Municipality of Chaidari

Provision of on-line order processing services to the website users
Testimonials
'Our hospital, in the context of the perfect and multiple year cooperation with the telephone appointment management company DATA Consultants, confirms the excellent cooperation with them regarding the smooth operation of the clinics 'appointments, the faithful implementation of decisions regarding the operational conditions as well as the absence of patient complaints'.
Also, on 9 March 2020, the cooperation was excellent during the implementation of the decision to suspend the operation of Regular Outpatient and All-Day clinics.
The common goal of all, medical, nursing and administrative staff is the excellent patient service, a fact that is proven to be understood by all the DATA Consultants staff.
'Looking forward to continuing our cooperation for the advancement of our common goals'.
Administrative Director – General University Hospital of Patras
'Since 2012, the 'General Hospital Papageorgiou' has been collaborating with the company DATA Consultants, which serves all of our 220 Outpatient clinics. The services provided by the company to our Hospital meet extremely high standards of quantitative and qualitative efficiency with a negligible cost to the Hospital. The company's staff is experienced and has been professionally trained at a high-level while managing complexity with great success. As a result, citizens are served in a timely and efficient manner. DATA Consultants is a model partner and contributes to maintaining the reliability and prestige of one of the largest Hospitals in Northern Greece'.
Sophia Tzoutzi
Head of the Secretariat Department, Technological and Educational Institute, Administrative Directorate of the General Hospital Papageorgiou
Our people are the comparative advantage that benefits you!

The 'people first' cliché cannot describe the importance of human resources and that of the values it brings to every business. For 13 years, this has been the way of working and our culture at the Data Consultants Contact Centre. To find the right people who with passion and professionalism will achieve the communication goals of each customer.