EUROPEAN PROJECTS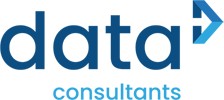 European Cooperation Consultants, who design, manage and implement EU projects, from their ideation until their successful implementation
Services
1.
Design, Development and Management of EU projects
2.
Networking with National & European Organisations aiming at submitting EU proposals of high added value
3.
Monitoring & Management of the Technical & Financial aspects of the Projects
4.
Provision of Mentoring, Training etc. services
5.
Promotion of Innovation and Technology Transfer aiming at Developing Sustainable Entrepreneurship
6.
Provision of Incubation Services / Virtual Entrepreneurship Hubs (Fully Digitised) for start-ups
7.
Service optimization and development of Innovative methods and tools, focusing on Smart Growth of the projects' target areas
8.
Clustering & Development of Business Cooperation Networks to improve competitiveness
9.
Development of innovative tools for dissemination of information and exploitation of cultural heritage, historical monuments and tourist areas (e.g. applications in the field of ICT, customized information services for tourists with virtual navigation capabilities, etc.
We implement a wide range of actions
1
Entrepreneurship Hubs (fully digitized)
2
Research (Quantitative, Qualitative, Social Impact, Primary & Secondary etc)
3
Studies (social, entrepreneurial etc.)
4
Vocational Education & Training (employees, unemployed, vulnerable social groups)
5
Mentoring (Startups, existing SMEs)
6
Business Plan Development (New and existing SMEs, career paths, pitch deck, elevator pitch)
Special Services
a.
Primary Research (CATI, CAWI, CAPI) opinion poll & documentation
b.
Information and Empowerment services – Beneficiary support through Contact Center
c.
Sensitization campaigns, informational and promotional activities utilizing digital media
50+
EU projects Management
trust
by National & European Organisations, Universities, RTD Institutes, Local and Regional Governmental Bodies
Consultancy Support
Experiencing 26 years of reliable consultancy on designing and managing EU projects of high added value
Sectoral specialisation & Innovation
DATA Consultanting knows and follows the European perspective, involved in a wide range of projects, including: Sustainable Development and Environmental Protection, Entrepreneurship, Innovation, Social Cohesion, Digital Convergence, Tourism, Agri-Food and Culture.
Management and Transparency
Providing Value to our customers and partners is our European Know-How but also the complex management of demanding projects. Today, we are a reliable partner in the implementation of any EU project.
They Trusted us










Holding more than 20 years of experience and Know-How, managing and maturing complex technical projects of diversive organizational needs, we successfully support Private and Public Organisations.