CO-FUNDED NATIONAL PROJECTS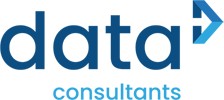 Development and Support Consultants, who design, manage and deliver large and complex co-funded projects
Services
1
Scientific and Technical support in the design and implementation of targeted actions
2
Supporting the 'maturation' of projects, covering the entire range of design, study drafting, research conduct
3
Scientific support in the design and implementation of social cohesion policies, through actions to mitigate social exclusion, social inclusion of vulnerable groups, etc.
4
Design, delivery and programme management for long-life learning and workforce skills' development
5
Technical support in the drafting of the required reports during the delivery of the physical and economic subjects of a project
6
Preparation and supervision of the entire public procurement process, according to the National Law No 4412 (2016) (Diaygeia Public Information System, Greek Public Procurement Information System)
Special Services
a.
Surveys for the recording of opinions and documentation (CATI, CAWI, CAPI)
b.
Information-Empowerment-Support services for the beneficiaries through the Contact Centre
c.
Awareness Raising-information-promotion actions through the use of new digital media
50 mil. €
total project Budget
4000+
Counselling Sessions
>150
Collaborating Partners
Scientific, managerial and technical support
We provide reliable scientific, managerial and technical support to bodies for the maturation and management of co-funded projects, specialising in the sectors of social cohesion, long-life learning, digital convergence, culture, etc. offering customized services of high added value.
Effective and efficient project management
Our executives possess both organisational and managerial skills ensuring added value to our clients.
We thoroughly analyse each project's requirements regardless of its scope, approach to implementation, funding pot and we mobilise specialised partners.
Every project is unique
We are close to the client needs, decoding each project's special requirements.
Our goal is to exceed the client expectations by delivering the highest added value and maximising the project impact (socioeconomic).
Each time that we successfully complete a project, we fulfil the client's vision in reality.
We've been trusted by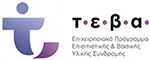 We have 20 years of experience, expertise and know-how in the maturation and management of technically complex projects, of high organisational requirements, supporting public and private sector bodies/institutions