RESEARCH AND DOCUMENTATION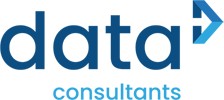 We design, collect and analyze reliable data and documentation in public and private sector bodies and companies.
3.
Business Development Surveys
4.
Social and Economic Indexes Surveys
5.
Health Care and Welfare Sector Surveys Surveys
6.
Technology and Digital Skills Sector Surveys
7.
Surveys for Cultural and Athletic Events
8.
Surveys capturing the political climate/ political views and attitudes
9.
Local Government Surveys
10.
Surveys for the popularity and evaluation of candidates, combinations and parties
1000
Quantitative and qualitative surveys
200
surveys across Greece
Scientific Survey Design
We provide scientific design of research data recording tools that allow for the provision of the necessary information and documentation to institutions and entrepreneurs at a regional and national level.
Certified data collection
Our company, as a member of the Association of Survey and Market Research Companies (SEDEA) designs and collects data through certified procedures in compliance with the International Code of Ethics the 'ICC / ESOMAR Code' and GUIDELINES. Compliance is checked and certified through SEDEA's Quality Control of Data Collection which is the only research quality assurance system and at the same time the sole mechanism for controlling compliance with this quality across Greece.
In relation to the Data Protection Regulations Data Consultants take into account the implementation guidelines and best practices issued by SEDEA in order to specialize the application of the regulations in the market research industry to achieve the maximum possible compliance
Modern collection tools
Modern and fully equipped 52-member call center
Predictive dialing (Vicidial) phone-call management application
Application for the design and conduct of open source statistical surveys (Lime Survey)
SPSS Statistical Analysis Programme
We've been trusted by































We possess 26 years of experience in the systematic collection and objective recording, classification, analysis and presentation of data regarding behaviour, needs, predispositions, opinions, motivation, etc. of individuals or organizations in the context of economic, social, political, and day-to-day activities.